You know the feeling, you are going about your day getting excited for your upcoming trip and then you realize, I was supposed to check into my Southwest flight. Before you know it, you are scrambling to find your confirmation number and get to a computer. Yep, that is one of the worst ways to start off your trip. Fortunately, not all hope is lost.
Herding Cattle
Southwest is one of the few airlines that does not assign seats. It is an open free-for-all when it comes to picking your seat, like herding cattle. Your boarding position determines your spot in line to get on the plane. Once you make it down the jet-bridge you can pick any seat your heart desires.
The boarding groups are split up into three letters; A – B – C. The boarding groups are broken up into 60 passengers slots like so; A1-A60, B1-B60, and C1-C60.
Group A1-A15 is reserved for Business Select passengers. When you are purchasing your ticket you will notice that you have a few "fare classes" to choose from, Business Select, Anytime, and Wanna-Get-Away. If you want to guarantee that you will get an A1-A15 boarding position, snag a very expensive Business Select fare. In addition to your boarding position you will earn 12x points (per dollar of your fare), priority security lane access, a free premium drink, and fee-free same-day change on your flight.
Serious Business
For those who don't want to pay for the pricey business select fare, you could fly a whole bunch and earn A-list or A-list Preferred status. You must fly 25 or 50 (respectively) one-way flights in a single calendar year to qualify. You could also earn 35,000 or 70,000 Southwest points from flying in a single calendar year. The technical term for these earned points is "tier qualifying points", meaning typical spend on your Southwest credit card does not contribute to this total. You have to fly on paid fares to earn TQP's. There is one way to earn TQP's without flying, but you must have the Southwest Premier credit card. For every $10,000 you spend using the Premier credit card you will earn 1,500 TQP's which count towards your A-list status.
Direct Link to Southwest Premier Card with 50,000 point sign-up bonus
If you do get A-list or A-list preferred status you will get a free "A" boarding position in front of the Early-bird flyers (which cost $15). The best boarding position you can get with an A-list status is A16, which is still really good. The majority of Southwest flights I am on rarely have a Business Select passenger which would make A16 "A-lister" the first person to board. You do not have to remember to check-in 24 hours in advance if you have A-list status, they handle that for you.
The next pax in line would be anyone who purchased "Early Bird". This benefit costs $15 one-way and that is all you get, early boarding. No drink, no points, no security line, just an advance boarding position. If getting an up-front seat is important to you, Early-bird may be well worth it. You can purchase Early-bird up to 36 hours before your flight. You can even add it after you have booked your flight. If your flight departs in 35 hours you will no longer be able to purchase Early-bird. You do not need to check into your flight in advance if you purchase Early-bird, just make sure to print off your boarding pass or load it on your phone before you get to security.
Now for the rest of us normal-folk. You can check-in for your Southwest flight no earlier than 24 hours before departure. In order to get the best boarding position possible you will want to check-in exactly 24 hours before your flight. I prefer to be at a computer and refresh the check-in screen until the "check-in" button shows up. Let's say 10 A-listers and 10 Early-birders are on your flight, the absolute best boarding position you could get 24 hours in advance would be A36. If you check-in 23 hours, 59 minutes, and 30 seconds before your flight (IE: it you took 30 seconds to check-in as soon as the "gates opened"), you will probably have 15 people checking in before you. I am one of those 15 fast-finger-Freddy's refreshing my computer and phone simultaneously to score the best boarding position.
Southwest only operates one class (economy) and they operate only one aircraft, the Boeing 737. There are different variants of the 737 that SWA operates; 737-300, 737-500, 737-700, 737-800. The number of seats on a SWA flight will vary from 122-175, 500 series being the smallest and the 800 series being the largest. If you are flying on a 737-500 and you have a C boarding position, you are going to be one of the last on the plane. If there are no Business Select passengers, the last position on a 500 series flight would be C17, assuming it was 100% full.
You can see the plane details by clicking on the flight number when shopping on Southwest.com. Check out my post about how to make sure your flight will have WiFi and the most legroom. (**Update: Southwest has retired the -500 series and will retire the remaining -300's by Sept 2017)
You can upgrade your boarding position while you are waiting at the gate. The cost to upgrade ranges from $30-$40 depending on, well, whatever Southwest decides. (flight distance maybe?) This upgrade cost is per segment and does not get you anything other than the ability to cut-in line for price of your soul. That was a bit harsh but you get the idea. They will give you a boarding position from A1-A15 so it pretty much guarantees you will be at the front of the pack. Just walk up and ask the gate agent, not the person that scans your ticket but the person that has the destination city and departure time on the screen behind them.
Can I board with my spouse if he/she has a better boarding position than I do? The answer is, no. Southwest gate agents generally do not care if one of you forgot to check-in on time and scored a crappy spot, you will need to board in the sequential order with the rest of the passengers. It is awkward if they ask you to step aside at the jet bridge. When flying American Airlines I was informed by the gate agent that 'all the people in your party are welcome to board with the person holding the best boarding zone'. I can't say if all airlines or all gate agents will follow this rule, but that was my experience with American on multiple accounts.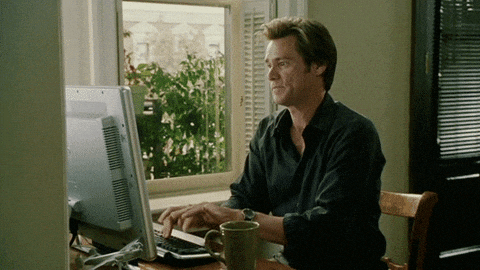 Why did my flight already have a gaggle of people on it even though I was one of the first to board? Southwest operates what they call "direct flights". These are not non-stop flights and they are not flights with a layover (according to SWA). They are flights that have a stop but you are on the same plane that is taking you to your final destination. Many Southwest flights are operated this way and is denoted by a single flight number that is carried through multiple segments. Flight 1590 might go from Los Angeles to Phoenix and from Phoenix to St Louis.
A few passengers from Los Angeles may stay on the plane when it lands in Phoenix since they are "through" passengers heading to St Louis. That would be a "direct flight" from Los Angeles to St Louis. If there are 20 through passengers from Los Angeles, you are going to have much worse seat selection when you are boarding for the first time in Phoenix. The first flight each morning will be empty since Southwest ends each flight number in the evening on the last leg.
Pro Tip: Do you ever notice the flight attendant who greets you about half way down the isle? Generally they are standing near the emergency exits making sure a non-qualified person does not sit there. (young age, crutches, etc) Many people walk right past the flight attendant even though they are holding up an empty row. Kindly ask the flight attendant if anyone is sitting in the row they are standing in. Generally, the FA will step out-of-the-way and let you in. Most people don't want bother the FA and basically ask them to move out-of-the-way so you can score an easy window seat. I always ask nicely and find that it is a great way to get a decent window seat if you didn't board early.
Questions? Reach out to us on Facebook.