I have been a long time advocate of Uber and of anything that allows you to avoid conventional taxis. I have taken 30-40 Ubers up to this point with no issues to report. Sadly on a trip in Miami last weekend, that smooth-sailing came to an end. It has been zero days since my last Uber driver issue.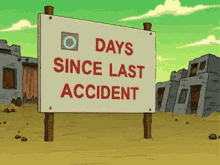 We were on our way back from Key West over Memorial Day weekend and found ourselves waiting for pickup from the rental car drop off at MIA. We had to drop the car off in Miami but were going to meet family in Fort Lauderdale before our flight home.
I did my part, I waited to request the Uber until I was standing on the pickup curb. The first driver accepted my request and that is when my phone rang. He said his name was Francisco (in Spanish) and he asked me "Habla Espanol?" I let him know, in English, that I don't speak Spanish and that I am on level four, "level cuatro", I said. He continued trying to communicate with me in Spanish even though I insisted that I don't understand nor speak Spanish. (at least not well enough to give directions when I am not in my hometown). I even tried to find a taxi driver to translate with no luck.
After about 5 minutes of me listening to his long awkward silence and heavy breathing I hung up. I looked on the Uber app and his car was now driving in the opposite direction. I cancelled the Uber after about 9 minutes (it originally said his car was 2 minutes away). Uber did charge me for the $5 cancellation fee but they quickly refunded me with a simple request.
The fun was just getting started. I requested another ride with the same destination and this time a man named Edelberto accepted my ride request. I was watching his vehicle on the map so I could see how close he was to arriving. That is when I noticed the Uber app switch to "On Trip". Well I wasn't on a trip yet, I was still standing on the curb looking for a Toyota Corolla to pull up. I thought it was fishy but I chalked it up to simple human error and quite frankly I really just wanted to get to Fort Lauderdale.
Edelberto pulled up 4 minutes later and we jumped in his rather tidy Toyota Corolla. We made good time to Fort Lauderdale, likely due to the fact that he hit 92 mph at one point. After a speedy 39 minute ride we arrived at our destination, 1461 SE 17th St. I had estimated the ride would cost about $28-$31 based on the time and distance. I checked my email when I was burning time at the airport later in the evening. That is when I saw an Uber receipt for $40.59, holy crap! We made faster than normal time, how could it have cost $40? (A Taxi would have been like $75, I asked one of the drivers while we waited just for kicks)
Upon further inspection I noticed our "drop off point" was on the I-95 freeway. That is strange because I don't remember getting out on a freeway. Also, the total travel time showed 53 minutes which means he kept the clock running about 15 minutes after we got out.
I did give the driver the benefit of the doubt for him starting the ride four minutes early. I mean who hasn't hit a wrong button or sent a strange text because they have a fat finger? I know I have. But when that same driver kept the ride going for 15 minutes after dropping us off, that is no longer an honest mistake. I am convinced it was not the first time this driver has done something like this. He figured he would pull a fast one on me, after-all, I was being picked up from the rental car return. (That screams tourist)
Did you report him to Uber?
H-E double hockey stick, yes. I sent a lengthy email to Uber the next morning and received a response 24 hours later. They refunded the $5 ride cancellation fee from the non-English speaking driver who could not find the designated passenger pick up area. I have no issue with drivers not speaking fluent English, but continually speaking to me in Spanish after I tell you that I don't speak Spanish is frustrating! (So is not showing up to a well-known pick up spot)
Onto Edelberto who tried to screw me out of $13. I let Uber know (with screenshots) how he kept the clock running after we were dropped off and started the ride early. They didn't address the driver's dishonesty in the response just that they would adjust the fare accordingly. They credited me $13. I am a little upset that they didn't address how that dishonest behavior would be investigated (since he cheated the clock on pick up and drop off), but I didn't feel like pushing it further. Oddly enough, they also refunded me for a 12 Euro ride in Milan that we took last month on the way to the train station. Not sure why they did but I wasn't going to fight it.
My take away, I still love Uber and I will continue to use Uber. One sour apple does not have to ruin everything and certainly doesn't speak for the many pleasant drivers I've had. Just be sure to watch your Uber app once you request the ride. Anytime you have a system largely built on integrity you are going to get a few crappy people who will take advantage of it (and you). If you haven't taken an Uber yet, and you really should give them a try, this link will give you $20 off your first ride.